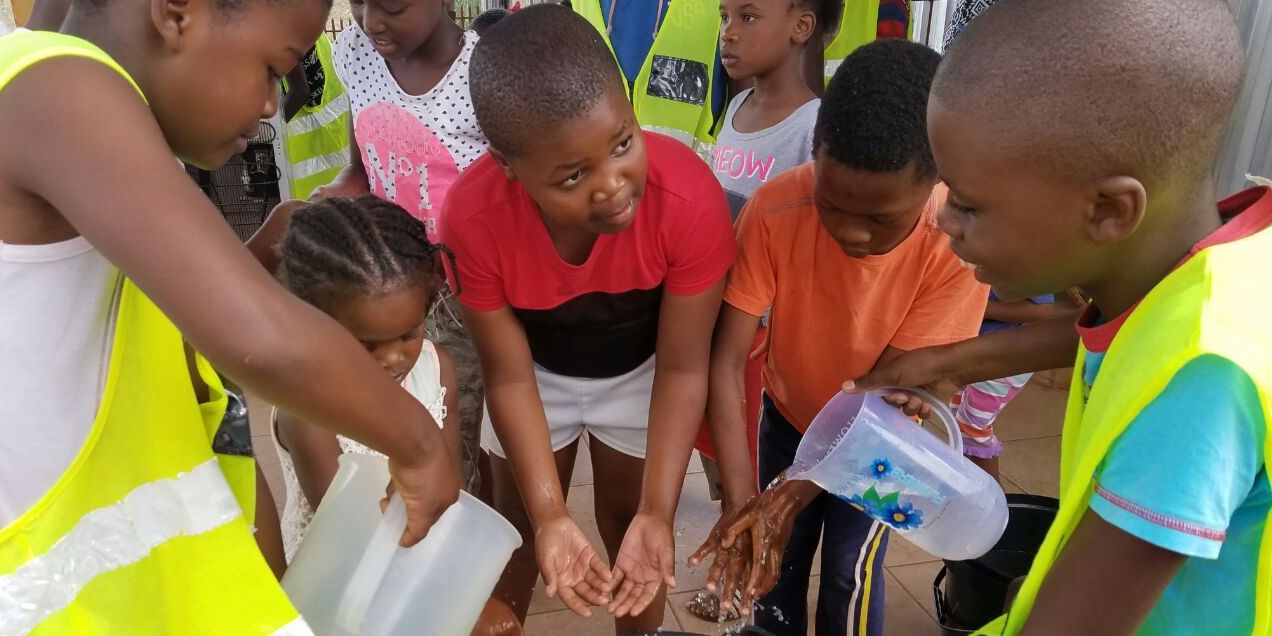 Stakeholder Day
This is a stakeholder day during '16 days of activism'. Present were The dept of Health, dept for Home Affairs, Victim Empowerment, Teddy Bear Clinic, Krugersdorp Child Protection and Westview.
Our Facebook page is a great way to see what's happening in Munsieville. Scroll down on the facebook link to see what we've been up to.
Please follow us for good news stories from The Thoughtful Path!
Students from the international Monash University in Roodepoort are working with us in Munsieville, and 13 students will be with us until October this year. Here we see some of them visiting an ECD centre, where they are teaching nutrition in a playful way. For many years Monash University has worked with The Thoughtful Path in Munsieville, and their contribution is highly valued.
hot dogs and random books
Pupils of Hoërskool Noordheuwel in Krugersdorp raised money to donate 120 hot dogs to the children of the Fhulofhelo Centre. Zelmari Snyman, Nicole Brits, Ashton Porter, Ane Kruger and Lucas Menezes also donated books from Penguin Random House. They said: "It was a wonderful experience to visit such a beautiful facility; it is just sad to see how big the need is out there."
bountiful Gardens flourish
Thanks to retailer Shoprite Checkers, the community have taken to gardening in a big way and are successfully growing spinach and other vegetables. A large plot of land at the end of Munsieville has been cleared and planted, and is being tended to and harvested on a regular basis. Permaculture principles are being taught and applied to ensure long term sustainability.
The Thoughtful Path Charity is an association incorporated under the South African Companies Act 2008
NPO number: 225-495 | PBO number: 93006156
Email us: avonblock@projecthopeuk.org