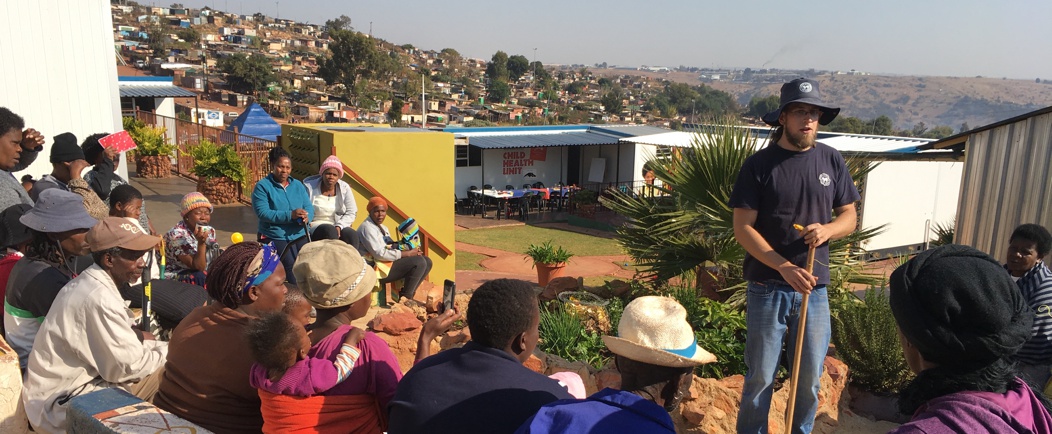 Have a look at these exciting projects and get in touch so that we can give you full details on how you can support us through sponsorship or volunteering.
The Thoughtful Path Charity offers a wide range of sponsorship opportunities for companies, churches, community groups and individuals. Through its work in Munsieville since 2008, the Charity has become a trusted partner giving the security needed by sponsors, including Norton Rose Fulbright, The Property Race Day UK, Glaxo Smith Kline, Shoprite, Dulux, Belgotex and AfriSam. Sponsors are guaranteed high impact and maximum value for every Rand with the assurance that lives will be improved quickly and for the long term.
We welcome involvement in any way! Please do contact us to participate.
We welcome all offers of sponsorship and are open to working with a variety of different companies for different material and sponsorship opportunities. Previous sponsorship includes the container classrooms donated by Norton Rose Fulbright and Property Race Day UK. The children's sports ground was sponsored by Property Race Day UK, with Cement sponsorship from AfriSam and all the astroturf donated by Belgotex. There are many sponsorship opportunities you can contact us about – currently we require fencing and equipment sponsorship. 
Shoprite have sponsored Food & Trees for Africa to assist the community with these gardens and have helped to plant a much larger permaculture spinach and vegetable market garden nearby. Food and Trees for Africa are running permaculture workshops with practical demonstrations. The community are tending the market garden daily, ensuring children and their families receive fresh, vitamin-rich vegetables. Any excess is sold at the Market Day.
We've had overwhelming feedback from corporate volunteers and employers, citing improved team interaction, higher job satisfaction, better interpersonal communication and the excitement of being involved in a project that increases their connection with their own humanity. Incredible people have volunteered through their company's CSR/CSI programmes, and got their hands dirty by helping with vegetable gardening or painting facilities! This involvement can also benefit the company's B-BBEE status.
If you live in or near Munsieville and have a few hours to spare, there are many ways we can put your time to good use, transforming the lives of vulnerable children – you could help with play schemes, health campaigns, sports, arts, vegetable gardening or with the delivery of health services. We urgently need to recruit qualified nurses as volunteers at Hope Park Children's Health Campus. If you would like to volunteer with The Thoughtful Path, contact us so that we can discuss the right opportunity for you.
Students from universities globally have brought major changes to the work of The Thoughtful Path at the same time as supporting their own academic objectives. Undergraduates, and those on masters and doctoral studies programmes from the UK, USA, Trinidad and Tobago, Colombia as well as South Africa, have helped redefine the care of orphans and other vulnerable children. We are eager to work with any students whose interests align with the needs of those we serve. Contact us to volunteer.
Fundraising will always be a big part of what we do. We would love to work with corporates and individuals who have any fundraising opportunities that can benefit the children and community of Munsieville. If you feel that working with orphans and vulnerable children would benefit you funding profile, we would welcome the opportunity to discuss this with you. Working with us, will give sponsors the satisfaction that you have made a real impact on young lives.
The Thoughtful Path Charity is an association incorporated under the South African Companies Act 2008
NPO number: 225-495 | PBO number: 93006156
Email us: avonblock@projecthopeuk.org